8th grade students took a trip to the Nowata Museum to listen to Kay Little speak about the Dust Bowl era.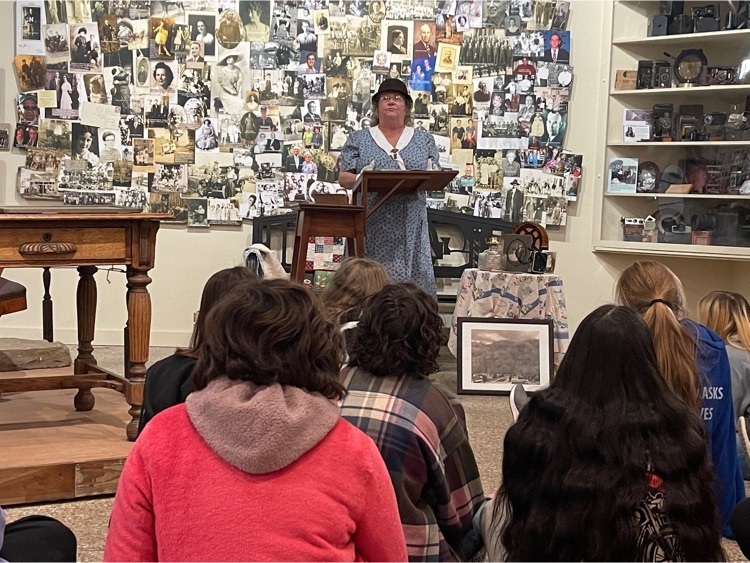 We will be awarding a fan of the game again Friday for both middle and high school. The dollar amount will be decided later, at the moment we are able to award $50 each. You must be in the student section by the start of the girls game, which is 6 pm and remain until the boys game is finished and wear Ironmen apparel. We will be giving free admission. We were not planning to host this game, so we may not get our ice cream in time to give free ice cream. We currently have one bag, which is not nearly enough. We have ordered more, hopefully it arrives in time. Our student section was incredible last week. Let's keep it rolling!!
8th grade students will be taking a field trip to the Nowata Museum tomorrow afternoon. If you do not want your student to attend, please email me at
gthomp@npsok.org
.

The 9th grade will be taking a trip tomorrow immediately after lunch to the local museum. Please email me at
bwilliams@npsok.org
if you do not want your student to attend.

We will be playing Varsity basketball at home on Friday against Colcord. The Varsity Girls will start at 6 pm followed immediately by the Varsity Boys.

The high school is offering four Saturday school opportunities for students who failed the first semester due to their attendance. Those Saturdays are 1-22, 1-29, 2-12 and 2-19. Ms. Ivie will meet students at the front doors at 9 am. Students will be released at 1 pm. Please have your student see Mr. Williams or parents/guardians can contact Mr. Williams at (918)273-2221 or
bwilliams@npsok.org
in order to be sure of how many hours your student needs to attend.
Middle School parents—-Games start at 5:00 tonight. 7th and 8th grade boys only. Jr high boys need to be at the gym by 4:30. No girls' games due to Covid issues at Rejoice.
"Fan of the Game" titles go to Benton Blasi, Adrian O'dell, and Daeton Stevens. Both the Ironmen and Lady Ironmen pulled out a win against OKU tonight!
Please check out Coach Hewitt's Journalism class' December issue of the Ironmen Outlook.
https://5il.co/14ani

We are excited to share our new offering of a $2,500 scholarship grant for your High School Students Grades 9 -12! Please feel free to share this opportunity with your students, included in this email is a flyer. This is a quarterly scholarship of $2,500 that is super easy to apply with NO GPA requirements, NO minimum income requirements, and NO ESSAY TO WRITE. Students love this scholarship because it is so easy to apply! This new scholarship will run January 1 st – March 31 st, 2022 . Students can apply for free at
www.cirkledin.com/scholarships
.

NEO has cancelled their varsity basketball tournament that. Our coaches are working towards a couple of different solutions in an effort to keep our teams from missing games. We will post updates as soon as we have them.
Nowata Middle School students--there is an opportunity to be the "Fan of the Game" at Friday night's Homecoming game! So, come out and show your IRONMEN PRIDE and take advantage of the opportunity to claim this title and the $100 prize that comes with it!!!
Nowata Middle School students--you are being extended the same opportunity as high school students for Friday night's basketball games. You will be given free admission if you are wearing Ironmen apparel or our school colors! You must be at the gym by 6:00 for the homecoming ceremony and must sit in the student section. You will also be given a ticket for a free ice cream at halftime of the girls' basketball game.

ACT Boot Camp! Thank you Cherokee Nation!!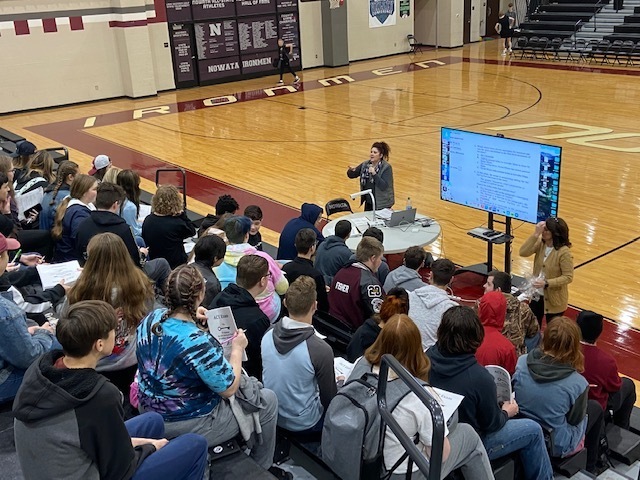 A Nowata High School student who is in attendance for both games Friday and sits in the student section will be selected as "fan of the game". The winner will be given a $100 bill after the girls game.

Friday night high school students will be admitted free to the basketball games if you wear maroon or other Ironmen apparel and sit in the student section. You must be in the gym by 6:00 for our homecoming ceremony. Also, you can claim a ticket for free ice cream at halftime of the girls game.
Mrs. Franke's leadership class listened to Mrs. Melissa Campbell's first grade class read their Reading Count books this week!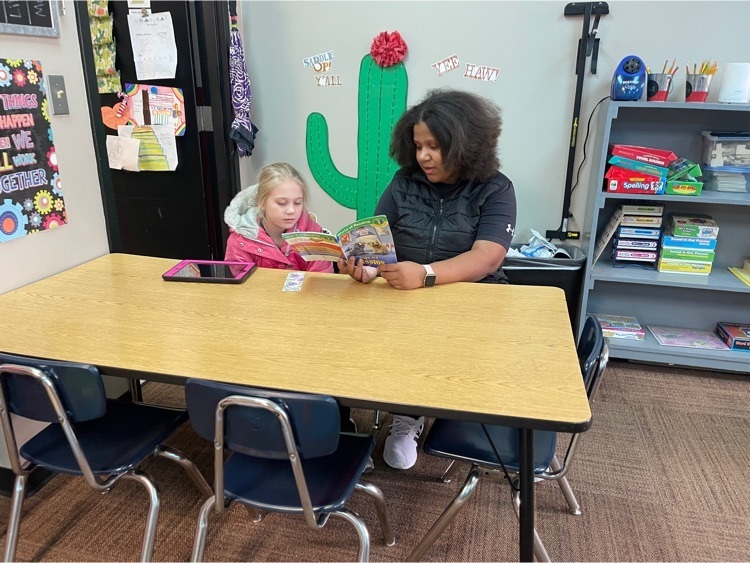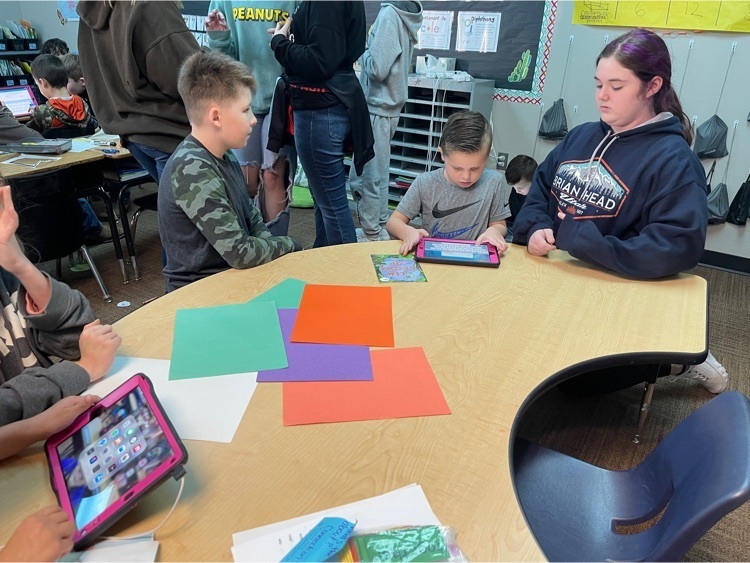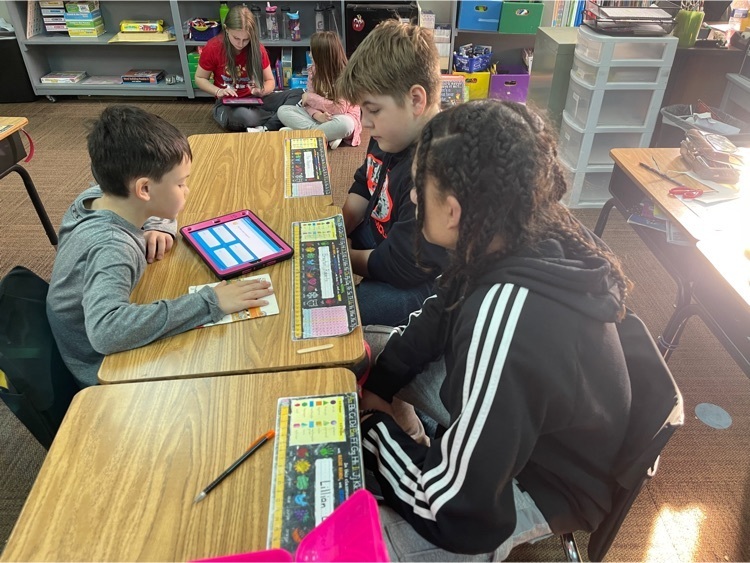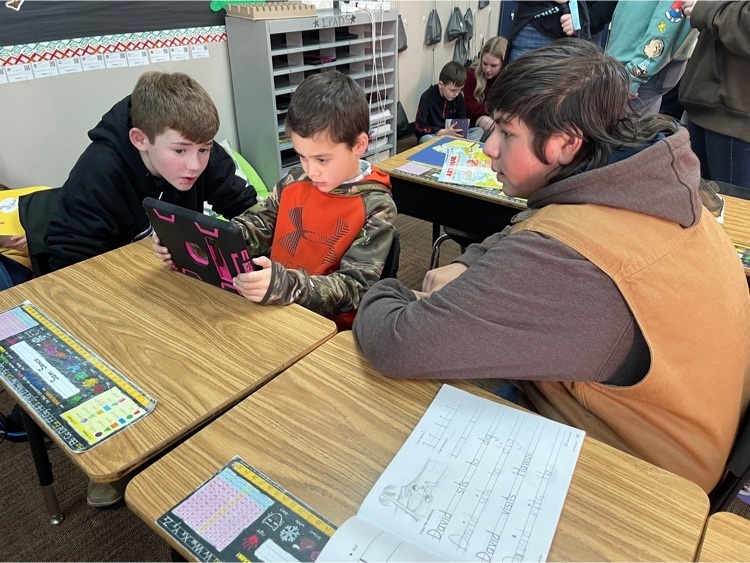 A new group of students in Mrs. Franke's Leadership Class helped Mrs. Kayla Gregston's second graders with math.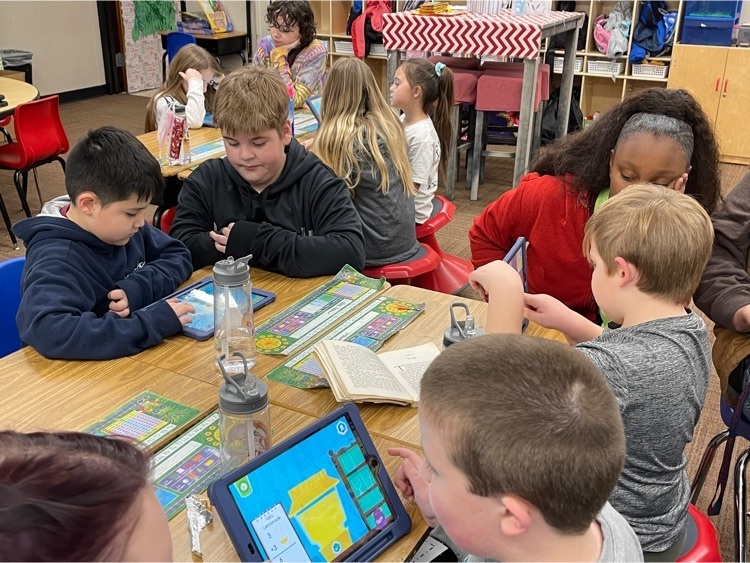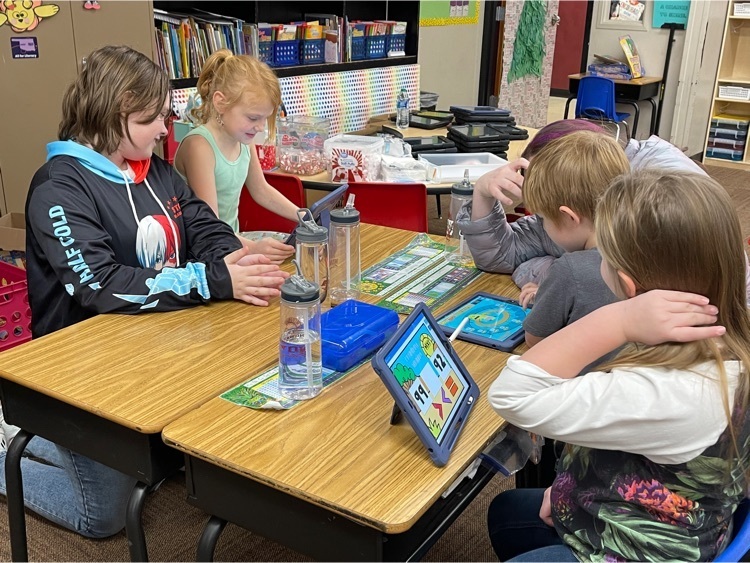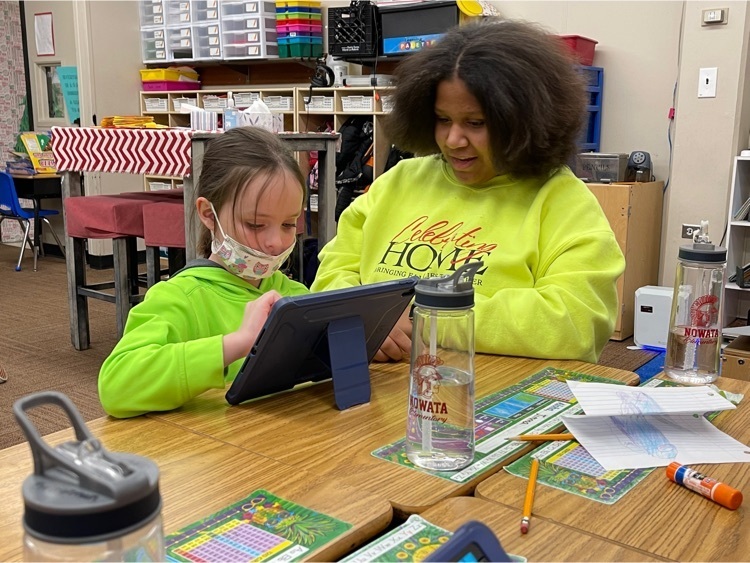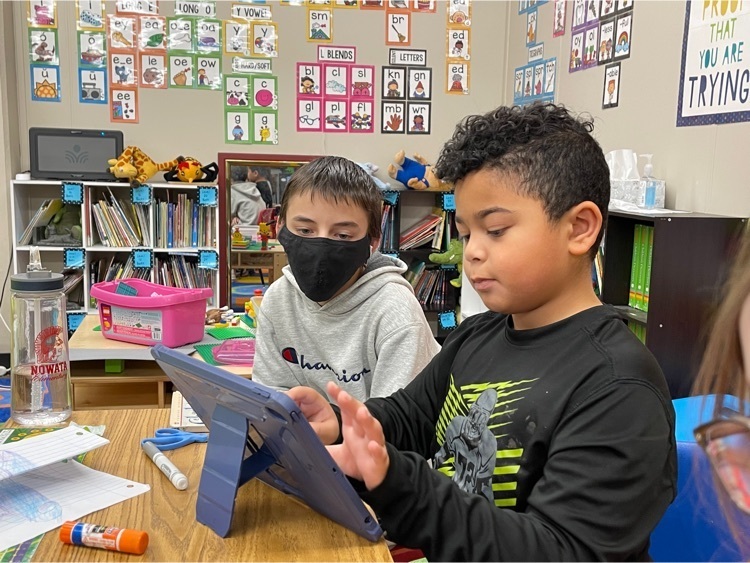 If your student is in the 9th, 10th or 12th grade and you want them to attend tomorrow's ACT boot camp have them sign up with Ms. Hewitt before the end of school today. We were just notified that we have more openings.
Middle school parents—-report cards were sent home with students today.