The ACT Bootcamp has been rescheduled for Wednesday, 2-26. All Juniors will attend. Tech students please stay on campus if you are a Junior.

Family Literacy Night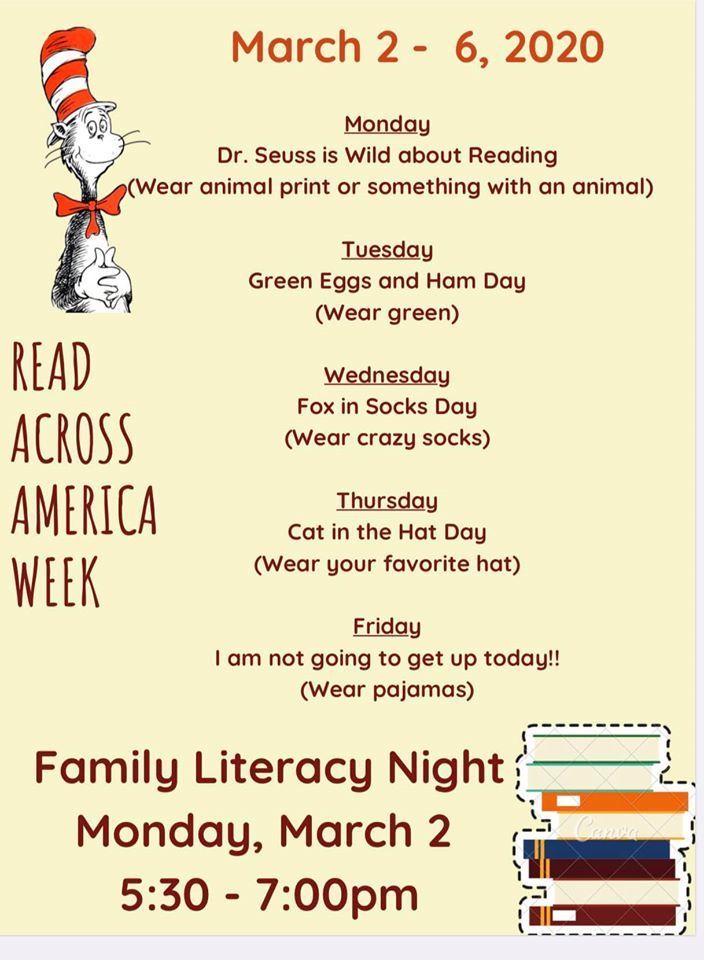 Coach Fox, Coach Towers and the baseball team putting in a work day!!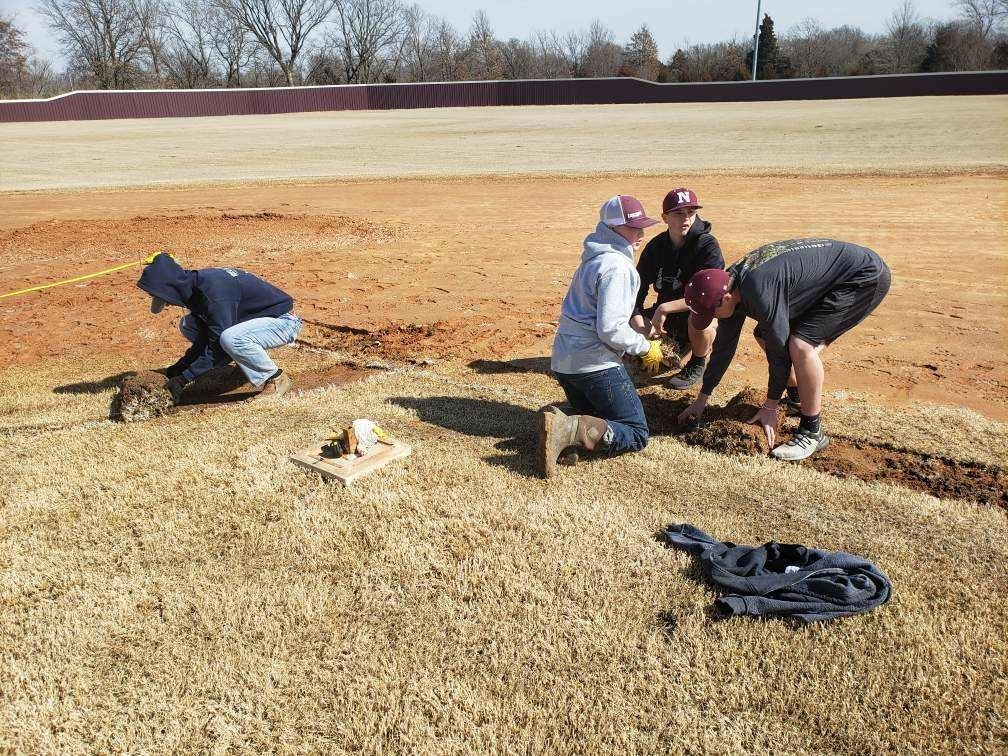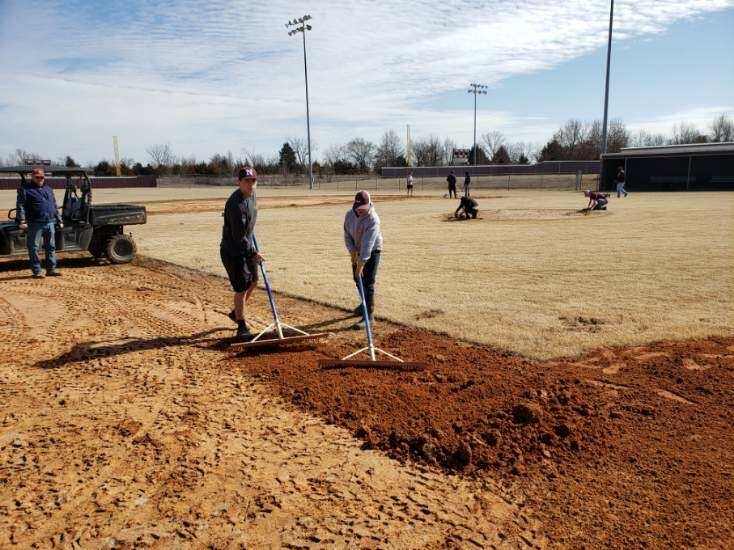 Blood Drive Monday!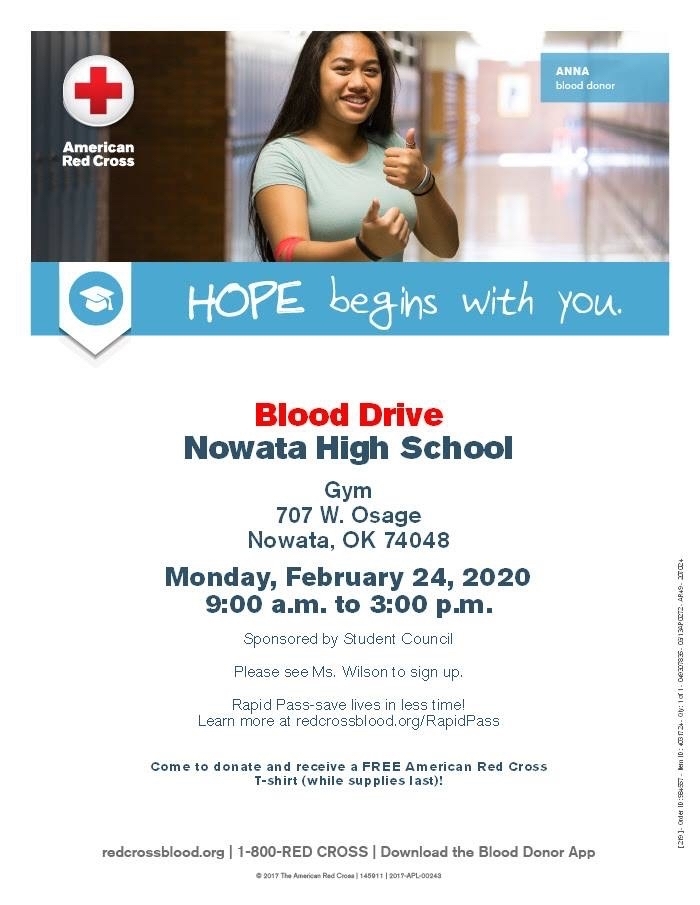 Saturday School tomorrow, February 22, need to be at the school before 8:00 am

Congratulations Alexis Augustine, senior at Nowata High School was accepted the the Blinn-Bryan School of Engineering at Texas A & M. She will be majoring in Chemical Engineering. She plans to audition for the band as she plays alto sax. She also plans to tryout for the Olympic Recurve Team and Air Force ROTC. Alexis is a member of NHS Student Council, band, and National Honor Society and is an Oklahoma Academic Scholar. 👩‍🔬👩‍🎓🏹🎶🎷✈️

At this time, your child will be assessed on the following skills: shape recognition, color recognition, number recognition, recognizes first name, names letters in name, writes name, and letter identification. The purpose of this pre-screening is to give the teacher an opportunity to meet the family and create a bond with the student as well as parents. It also gives exposure to the pre-k environment- making it less threatening and increasing the likelihood of a positive start. To Make an Appointment please contact the office 918 -273 – 0771 There will be some evening appointments available for working parents.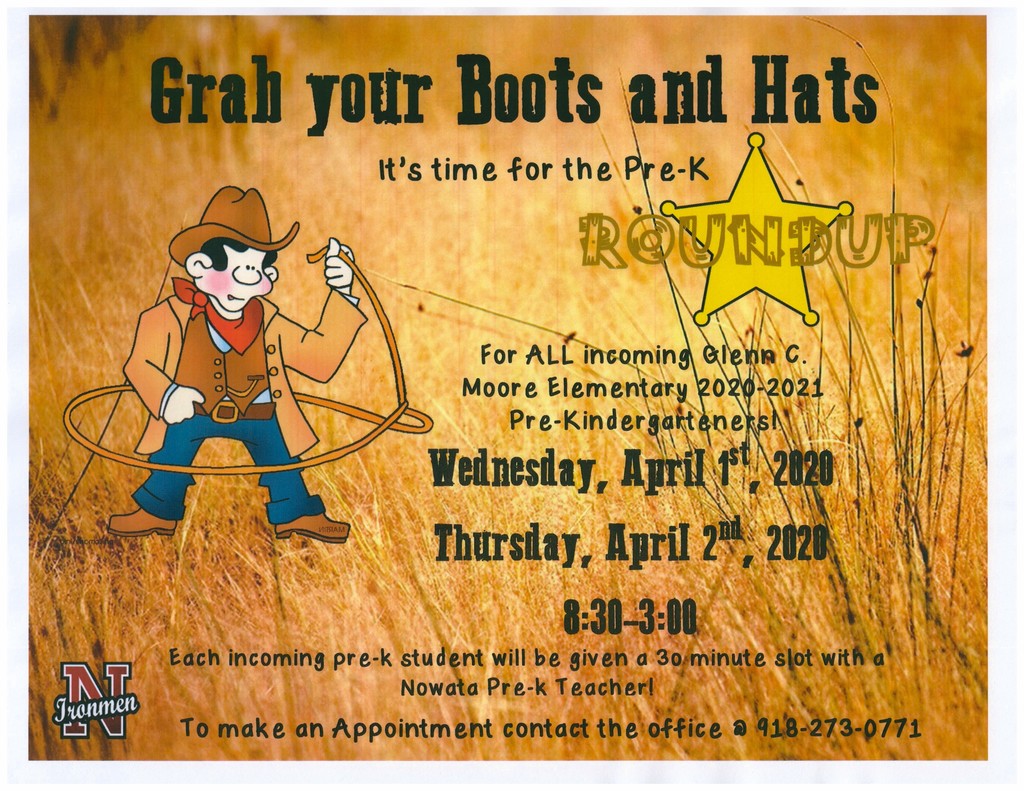 Please plan to come and give blood Monday, February 24th 9-3 in the old Nowata High School Gym. Student Council Members please wear your stuco shirts! We will be taking a group pic.

Book Fair Events

Please join us!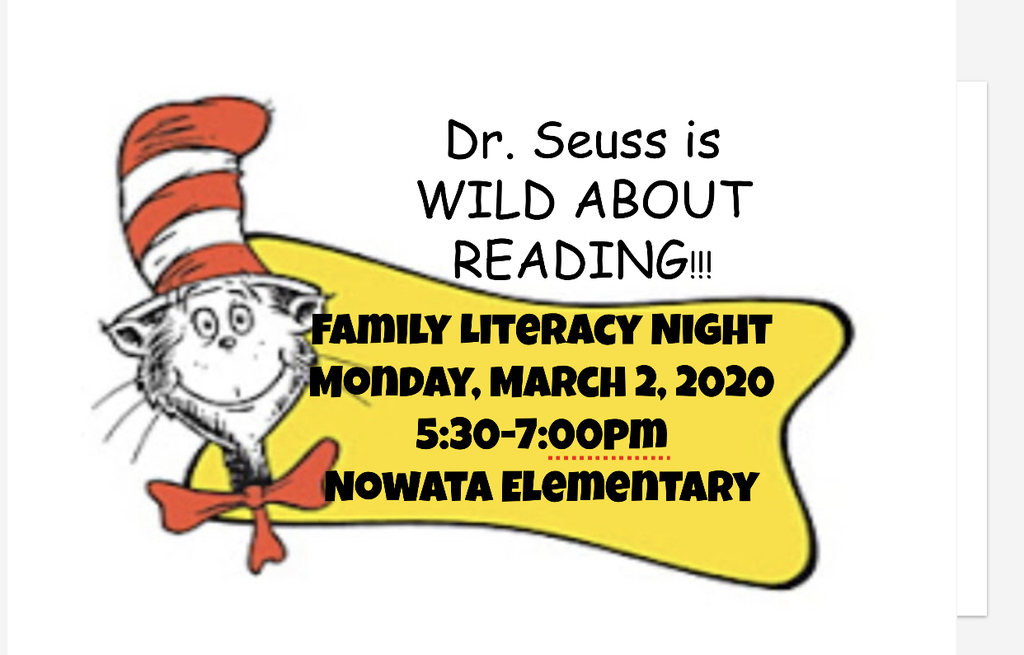 The 8th Grade Ironmen Basketball Team won the Northeast Valley Conference Championship this year. A group that finished tied for last as 6th graders, through hard work and belief in each other has become champions, Great Job Ironmen!!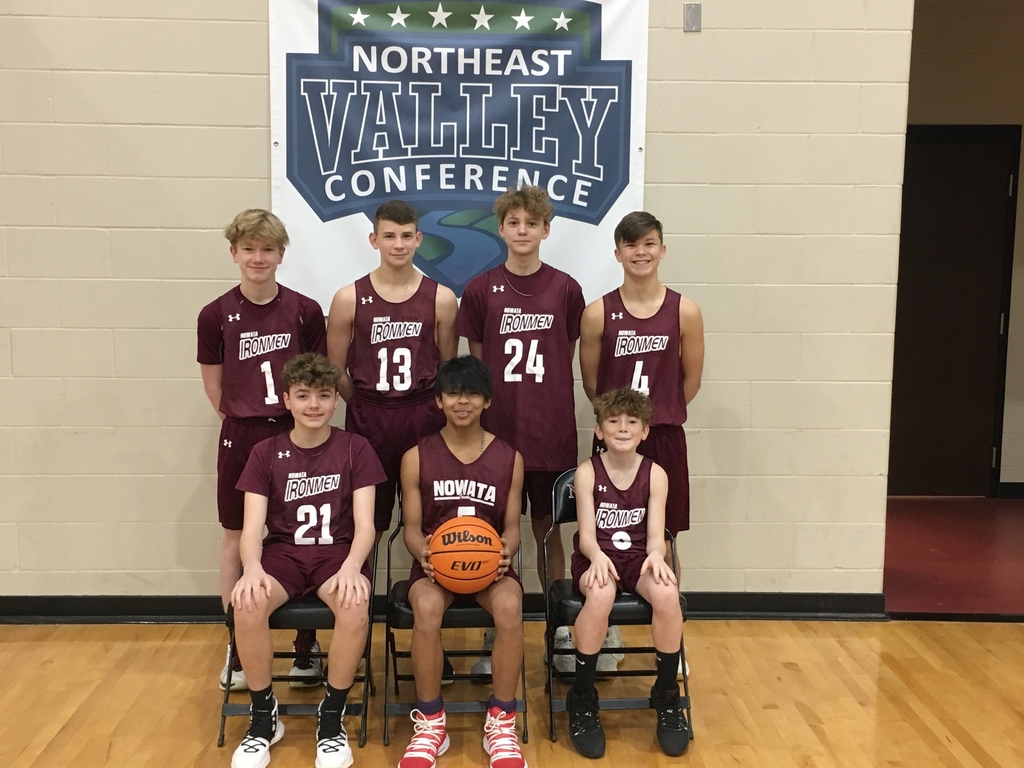 The Nowata Ironmen 7th Grade Basketball Team won the Northeast Valley Conference Championship this year, that puts this group as back to back Champions after bringing home the 6th Grade Championship last year.

B&G Club

Nick finished 2nd in the 43rd all school chess tournament

Nick Hollingshed representing Nowata in the 43rd annual all school chess tournament In Bartlesville. Nick is 2-0 for the day.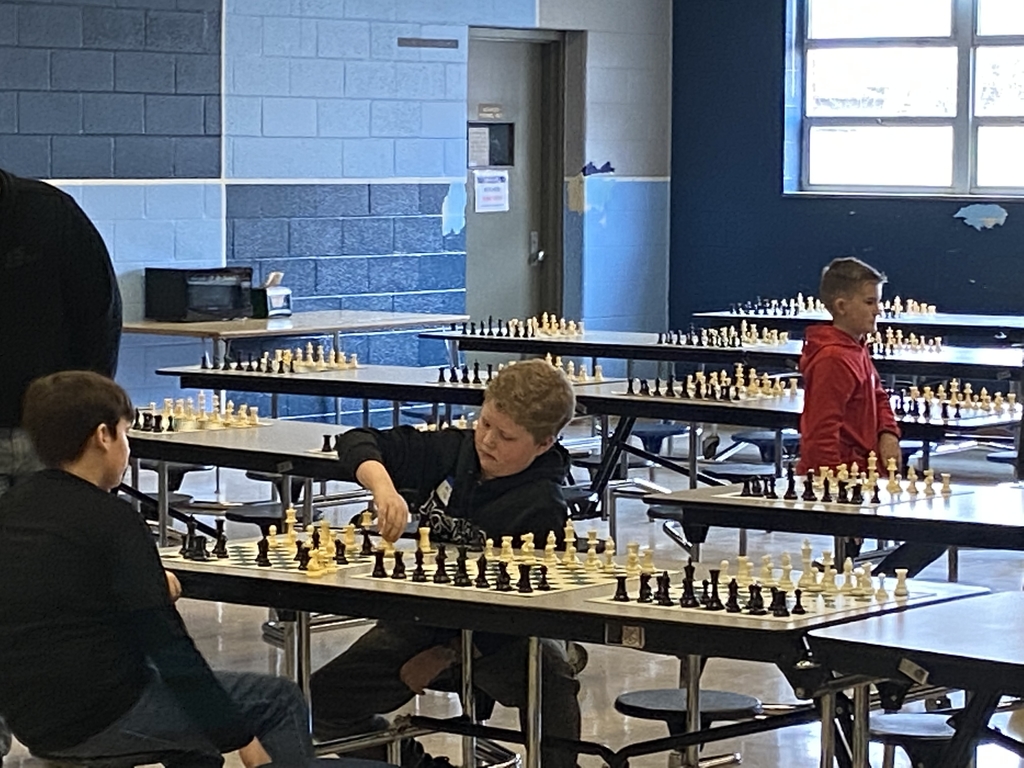 Senior Night tonight. Immediately before the varsity girls games. Approximately 6pm

Victor Paul, Pastor of Greater First Baptist Church speaking to Nowata High School in celebration of Black History Month.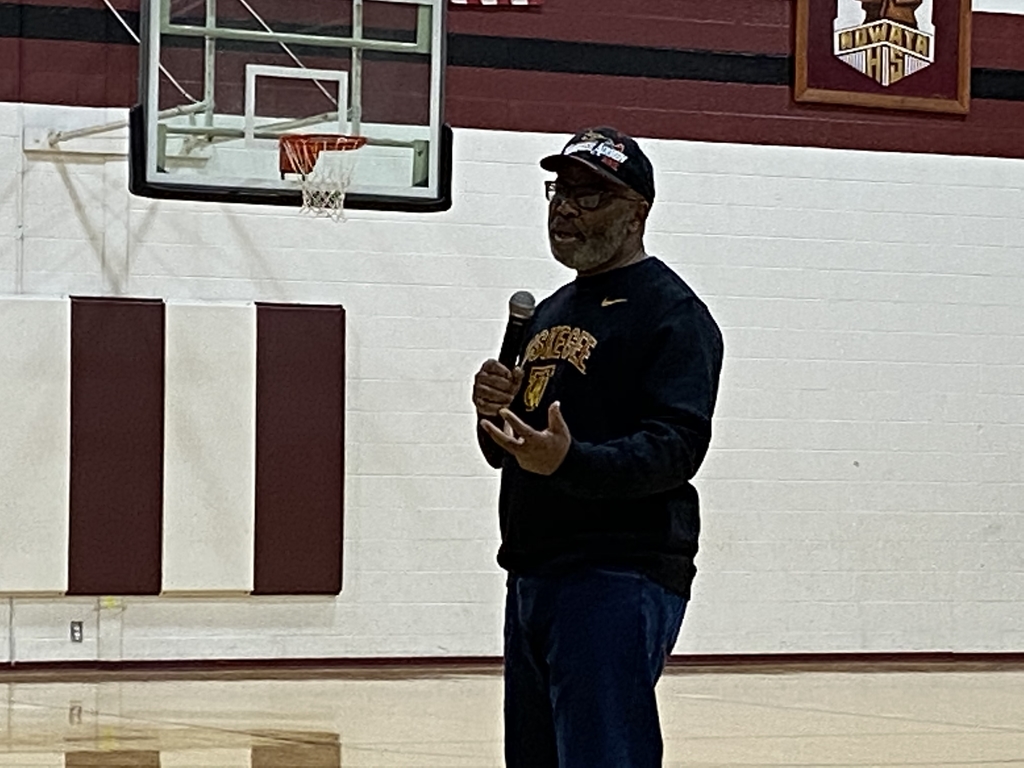 Nowata Public School is taking sealed bids on a 1992 Ford E150 Van that has been declared surplus. Van can be viewed at the bus barn parking lot on W. Ross St. between 8am and 2pm on February 11, 12 and 13 and until noon on February 14th. Bids will be due in the Superintendent's office by noon on Febryary 14, 2020 and will be opened at 1:00 pm.

Juniors, the ACT boot camp schedule for tomorrow has been postponed. If you are a tech student please go to tech tomorrow.

Our JV boys will be playing Commerces varsity boys tonight at 7pm. All proceeds go to the family of the Commerce student who passed away. Very proud of great kids and coaches for doing this!!