High School Basketball at Chelsea tonight. No JV girls JV boys 4:45 Varsity boys 6:30 Varsity Girls 8:15 It's Chelsea's homecoming and senior night.

Based on several factory of which improving road conditions is the most significant we Will be playing varsity basketball tonight at Copan. Girls start at 6:30 boys immediately after.

No School Thursday February 6th. Due to changing road conditions and continued illness. Stay safe and warm.

Due to the high number of students absent due to illness and the impending weather event Nowata Schools will be closed on Wednesday February 5th.


In recognition of Black History month, the high school students will take a viruial tour of the Tuskegee Arimen museum and a couple civis rights museams. We would welcome community input if you have anythign to share, contact the high school at (918)273-2221

Oops! Robotics is in Verdigris today. BA is next week.

What's up on a Saturday? Natalie Scott is the new queen! Robotics is on the way to BrokenArrow! Varsity girls play for the Commerce Tournament Championship at 4:30 Just another Saturday for Nowata High School!

I misunderstood some earlier information. Our boys game tomorrow night has been cancelled. Our girls will play on the championship game at 4:30.

Remember boys play first tonight. Homecoming at 6. Boys game at 6:30. Hall of fame induction between games. Girls start roughy 8:15

Due to the tragic loss of a Commerce student, game times for tomorrow have changed. Varsity girls will start at 4:30 boys immediately after the girls game ends. Thank you for your understanding. It is a difficult time for the Commerce community. Please keep them in your thoughts and Prayers.

Due to rising concerns in the community, Grand Lake Mental Health is hosting a suicide prevention assembly on 2-4-20 from 1 to 1:30. Please return the form being sent home Thursday with your student if you DO NOT want them attending.

Don't forget Saturday! Varsity girls and boys play in the Championship games of the Commerce tournament. Girls start at 6 boys 7:30.

Homecoming Friday night. We will crown the queen at 6pm. Boys will play first. Hall of fame inductions between games.

Winter Homecoming Court!

Big day for Nowata High School. Swing by the High School and check out the robotics competition. Varsity girls and boys play for championships tonight at the NEO tournament. Girls at 6 boys at 7:30.

Elementary students can join the High School in celebrating homecoming with dress up days ... if they would like!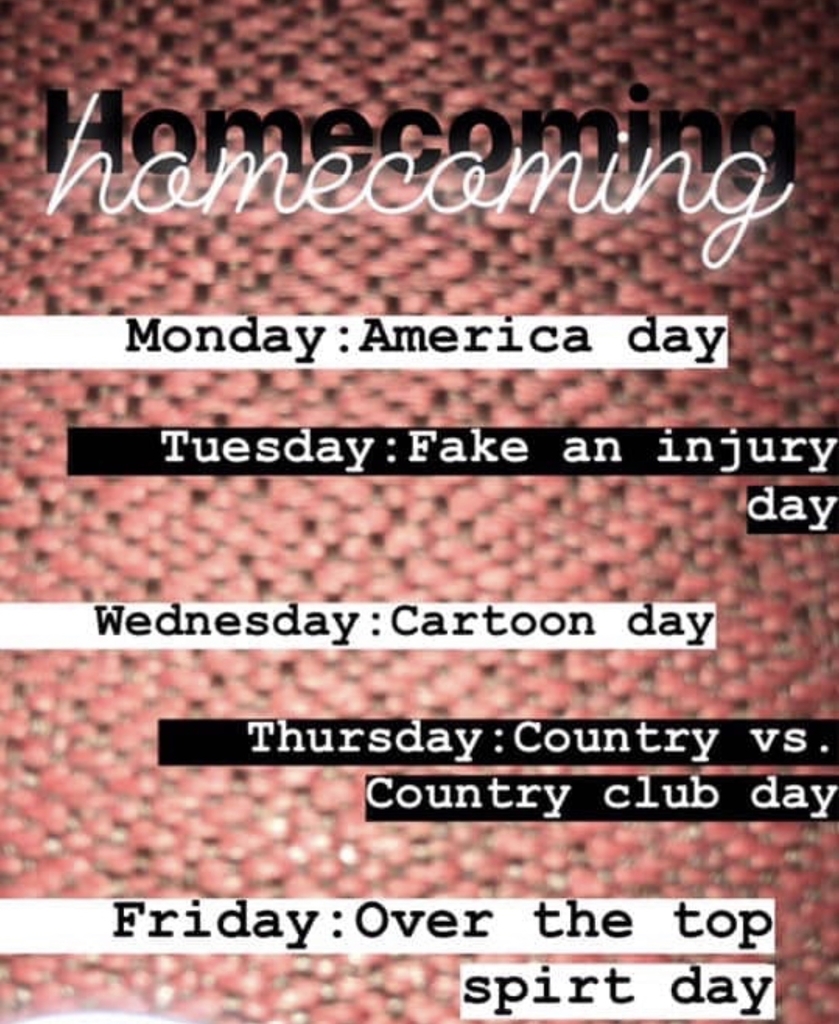 Boys and girls are in the semi-finals tonight at NEO. Girls at 6:00, boys at 9:00. Let's go!!

Girls start at 6 boys 7:30 at the NEO tournament!! Good luck to both.

NEO Tournament begins tomorrow. Girls play at 6 boys play at 7:30. Please visit neoathletics.com for updated bracket information as well as locations and maps.